Supporting our athletes
It is very important for us at Accurate Instruments to support our New Zealand Athletes. Giving something back to our stars and their endeavor to take on the world is a large part of what Accurate Instruments is all about.
We are very proud to be an Official Supplier to Emirates Team New Zealand for the 2021 America's Cup, building on our relationship with the team that dates back over 20 years.
We also continue to follow closely Shane Van Gisbergen at Red Bull Ampol Racing in 2021.
Our customers and our country have passionately followed Emirates Team NZ over many years and a vast many of you tuned in during 2017 to see ETNZ re-capture the America's Cup in Bermuda. With the 2021 America's Cup now racing on the Hauraki Gulf in Auckland, many are watching closely as the new America's Cup AC75 monohulls foil there way around the course at incredible speeds well over 40 knots boat speed.
Emirates Team New Zealand


Accurate's long association with Emirates Team NZ dates back to the successful defence of the 30th Americas Cup, held in Auckland in 2000. In September 2018, Accurate were proud to renew their support with Emirates Team New Zealand, recognised as an Official Supplier for the 36th America's Cup, once again back in Auckland for 2021.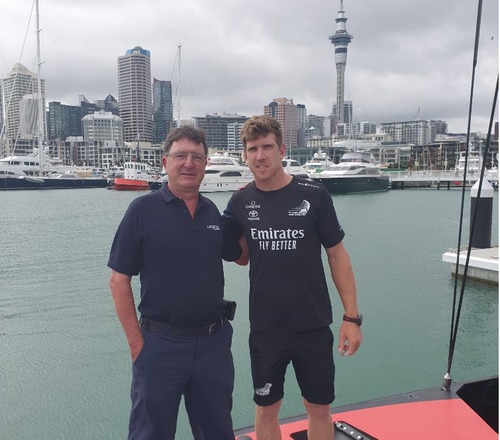 Accurate supplies a range of precision measurement, climate and survey equipment to Emirates Team NZ to assist with boat design, construction and monitoring.
Accurate team members also
In late December 2021, Emirates Team NZ's second boat new - Te Rehutai, with a noticeably different hull design, took to the water in the Prada World Series, and claimed the victory over the four challengers.
Capable of hitting speeds approaching 50 knots, this new AC75 design displays a key combination of high-performance sailing and great match racing with improved safety of a boat when directly compared with the previous catamaran design, albeit living life on the edge in higher winds high up on the foils!
With the Prada Challenger Series now underway, all 3 syndicates (Prada, American Magic and Team INOS UK) are all vying for the opportunity to challenge ETNZ for the Aulg Mug in March 2021.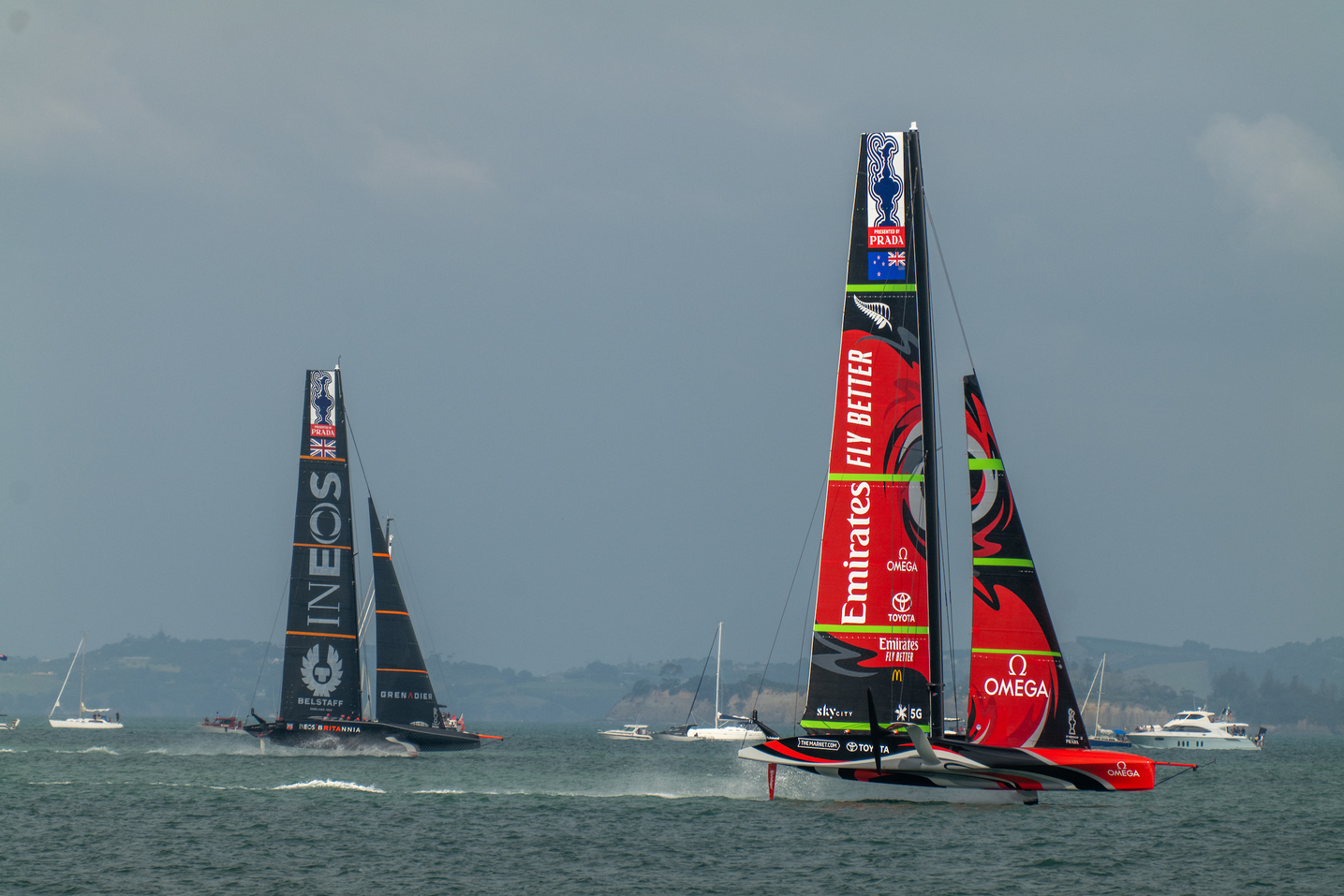 As a company, we are proud to be associated with one of NZ's most recognised sporting fraternities.
Shane van Gisbergen (SVG)

An exciting racing driver to be associated with Shane seems to race anything that moves. Basically born to drive anything that has either two or four wheels, his focus and commitment behind the wheel is second-to-none.
Most recognised for driving for the Red Bull Ampol Racing Team in the Australian based Repco Supercars Championship, Shane (better known as just SVG) is seen as being one of the most skilled and fastest drivers in the category, known as one of the toughest motor racing championships in the world.

Accurate has been a visible supporter of Shane Van Gisbergen since 2015 and continue to follow him closely, as he competes in not only the Supercars championship, but many other racing ventures and activities including the Rally of New Zealand and upcoming NZ Grand Prix in February 2021.
In 2021, Shane continues his long association with Supercars, driving again for the Red Bull Ampol Racing Team.
With a raft of changes set to be rolled out in 2022 (Camaro is on the way!), 2021 will see the drivers get the best out of the existing generation race cars, and as usual i'm sure we'll be seeing Shane up front regularly and and on the podium.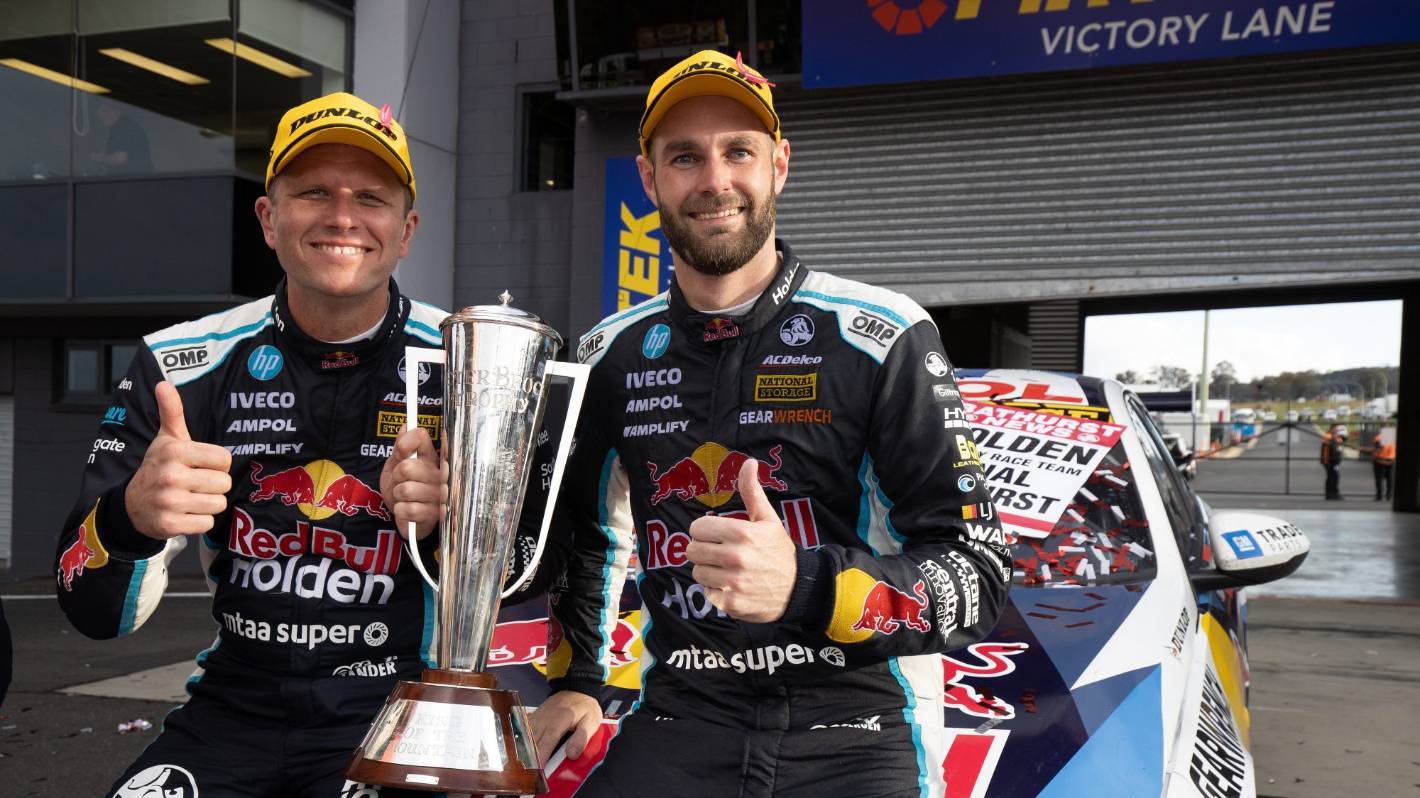 To learn more about Shane, view the following links;