Supporting our athletes
It is very important for us at Accurate Instruments to support our New Zealand Athletes. Giving something back to our stars and their endeavor to take on the world is a large part of what Accurate Instruments is all about.
We are very proud to support Emirates Team New Zealand and Shane Van Gisbergen at Red Bull Holden Racing.
Our customers and our country have passionately followed Emirates Team NZ over many years and a vast many of you tuned in during 2017 to see ETNZ re-capture the America's Cup in Bermuda. Many are watching closely as the new America's Cup AC75 monohulls have been launched and the "on the water" testing is underway in Auckland's Hauraki Gulf.

A vast array of our partners, suppliers, associates and customers also eagerly watch Shane Van Gisbergen in his many racing endeavours, none more so than in the Supercars Championship where Shane was crowned champion in 2016. In 2020 we continue to see Shane flying again for the Red Bull Holden Racing Team, where he is currently running 4th in the championship standings, after a Covid affected racing schedule.
These two New Zealand sports icons give our customers, our staff and our country so much enjoyment and Accurate are proud to be supporting these personalities in their chosen endeavors.
Emirates Team New Zealand


Accurate's long association with Emirates Team NZ dates back to the successful defence of the 30th Americas Cup, held in Auckland in 2000.
 In September 2018, Accurate were proud to renew their support with Emirates Team New Zealand, recognised as an Official Supplier for the 36th America's Cup, once again back in Auckland for 2021.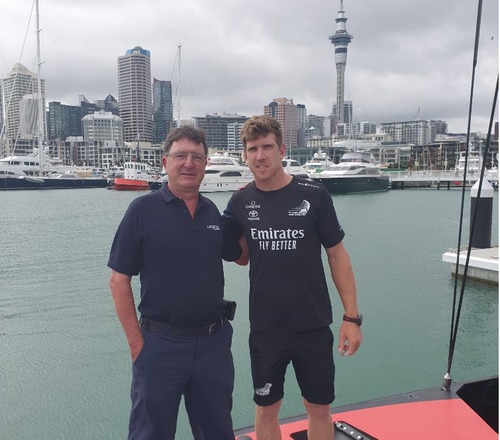 Emirates Team NZ's new AC75 high performance fully foiling monohull - Te Aihe, which many of you would have seen testing out on the Hauraki Gulf, has lifted the bar even further.
Hitting speeds of around 50 knots, this new design displays a key combination of high-performance sailing and great match racing with the safety of a boat that has better stability than the previous catamaran design.
Italian syndicate Luna Rossa Prada accepted the role as the key challenger for the 36th edition of the cup, and recently America Magic arrived and has been undertaking their on the water testing program.
October 2020 saw Sir Ben Ainslies' Team UK INEOS arrive in Auckland with the first of their boats which has been noted as being "certainly different" and Luna Rossa's Prada arrived in style, onboard a large Antonov commercial freighter plane.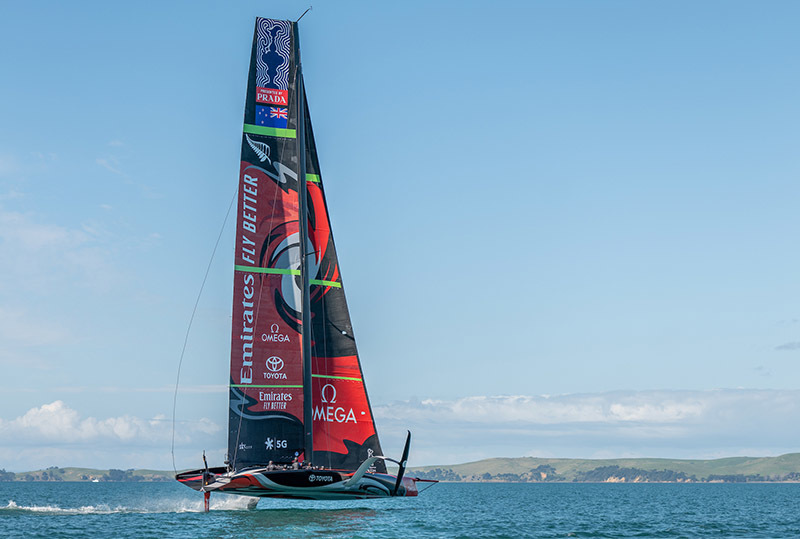 The interruption of Covid-19 to the pre race regattas across the globe has not been ideal to many of the teams, starving them of key trialling, development and practice time.
Though with the teams now in NZ, the Auckland harbour and inner Hauraki Gulf is turning into an exciting viewable spectacle as these new rocket ships boats clock up their time on the water, as they start releasing their 2nd boats for next years event.

As a company, we are proud to be associated with one of NZ's most recognised sporting fraternities.
Shane van Gisbergen – Red Bull Holden Racing Team


An exciting racing driver to be associated with Shane seems to race anything that moves. Basically born to drive anything that has either two or four wheels, his focus and commitment behind the wheel is second-to-none.
Driving for the Red Bull Holden Racing Team in the Virgin Supercars Championship, Shane finished the 2018 season in second after the championship went down to the wire in the last round at Newcastle.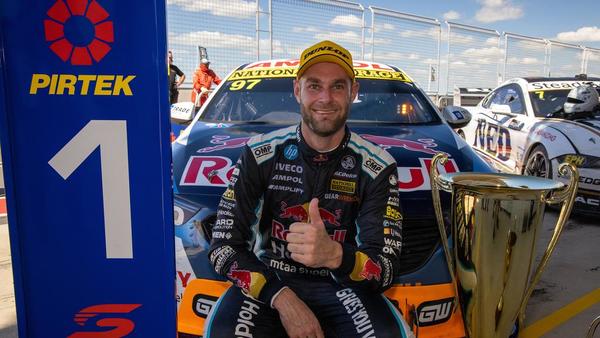 In one of the toughest racing categories in the world, Shane is often a front runner in the Supercars championship, his recent championship performances show that (1st in 2016, 4th in 2017, 2nd in 2018 and 2019).
We are proud to continue to support Shane in 2020 as he continues in his motorsport endeavours.
Unfortunately due to Covid restrictions, the Auckland Supersprint was cancelled and we will be unable to support Shane in person during the 2020 Virgin Supercars Championship.
The final round in 2020 was the Bathurst 1000, which is kind of fitting as it is the pinnacle of motorsport events in the Southern Hemisphere. It should finish every year with Bathurst! This year, Shane qualified on the 2nd row, behind the super fast Monster Energy Mustang of Cam Waters.
As the day race unfolded and the rain arrived mid race, Shane, known for his driving skills in the wet, made his move to the front of the pack, which he never relinquished. Not even back to back safety cars at the end of the race, which compacted the field, stopped him from taking our the chequered flag.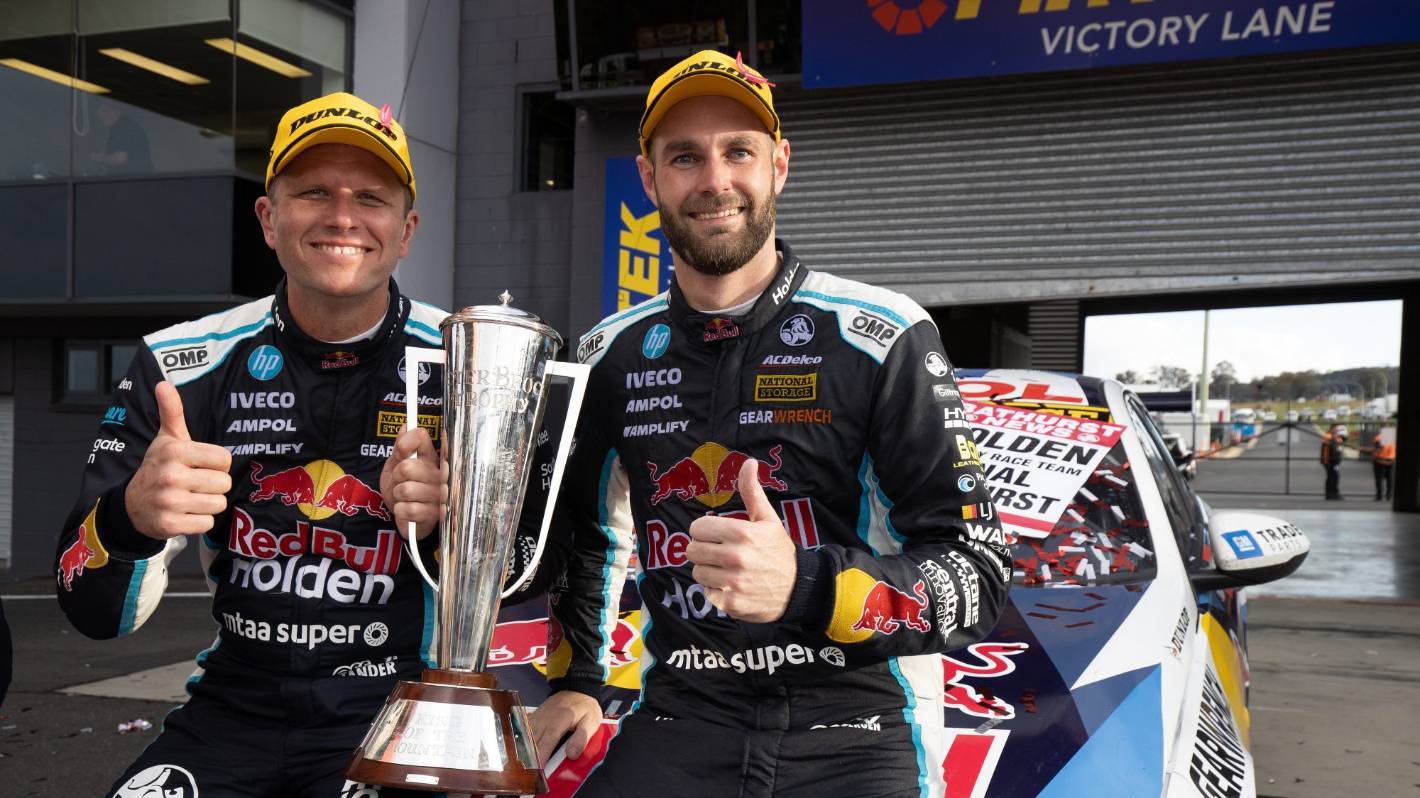 A mistake free, faultless drive from Shane, he was driving qualifying speed laps for the last hour of the race, recording the fastest lap of the race on the penultimate lap.
We congratulate Shane for taking out one of motorsport's greatest prizes, and joins the ranks of other famous Kiwi's such as Greg Murphy, Jim Richards, Steven Richards and Scott McLaughlin, who have conquered the mountain.
Shane now returns home for the of season and will be taking part in the City of Auckland Rally, with it's key purpose-built stage, called Jacks Ridge. Shane will be taking on none other than Hayden Paddon, the only New Zealander to ever win a WRC (World Rally Championship) event.
To learn more about Shane, view the following links;