LATEST NEWS
Wingtra Drone - Come fly with us!
Another fantastic day of successful flights taking the WingtraOne VTOL surveying drone up and into the skies, showing what our system can do re large scale aerial mapping/surveying – this time at Roberta Reserve, Glendowie, Auckland. A very special thanks to, Antonio Zivolic from Wingtra Switzerland and all the experienced surveyors and aerial mappers coming out to meet the manufacturer and learn about our fixed-wing Wingtra VTOL aerial surveying UAV (Unmanned Aerial Vehicle) Feel free to message us if you want to fly!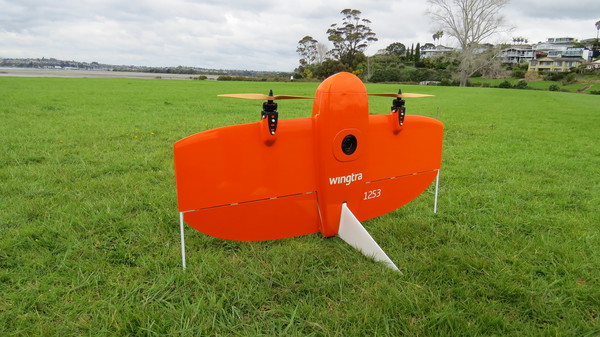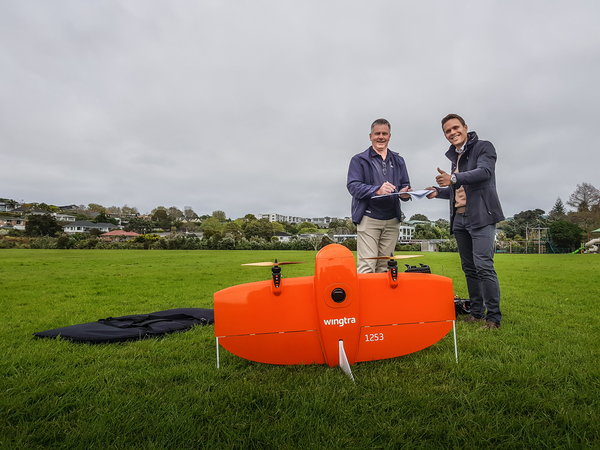 Auckland Zoo's Newest Enclosure
Accurate recently had the pleasure of visiting the new enclosure at Auckland Zoo, currently being built for the Orangutans!
The animals are due to arrive later this year and the site is buzzing with activity
The enclosure itself is very large, open and will have a lot of areas for the orangutans to climb, jump and even swim in.
We were lucky enough to also see one of our products – the Spectra Precision QML800G Quickmark Layout System being used by Metal Concepts. This instrument allows the contractors to visibly mark a desired point location for all the fit-out requirements, while the whole system is controlled by an Android tablet. It's fast, efficient and very easy to use. Nick French from Metal Concepts loves this machine, he explained that they set out 68 hanging baskets from the ceiling of the new Westfield shopping centre in New Market - each basket had 8 holes and they set them out in a number of hours. Nick commented that if they had used any other method they would still be there!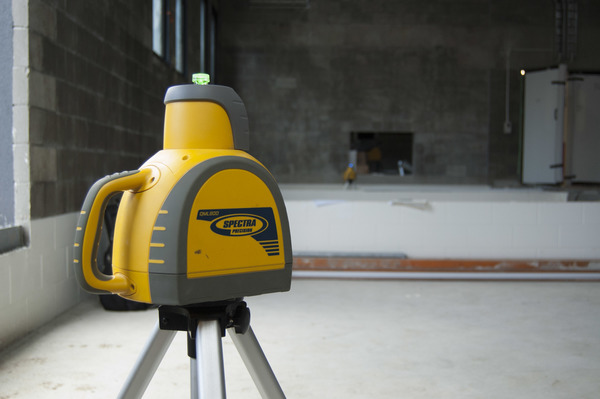 The team at Accurate is very pleased to have the opportunity to visit such an exciting project and see our gear used in creating an environment for the new arrivals!
Fun fact: The word Orangutan originates from Indonesian Bahasa language which means "people of the forest"
A proud day for all Kiwi's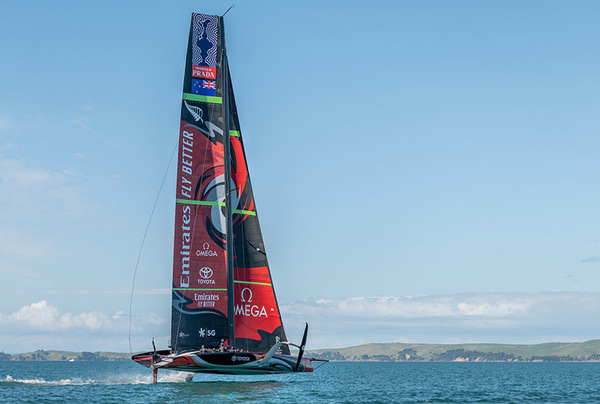 Team New Zealand returned to the water this week to continue testing and had the satisfaction of foiling under sail.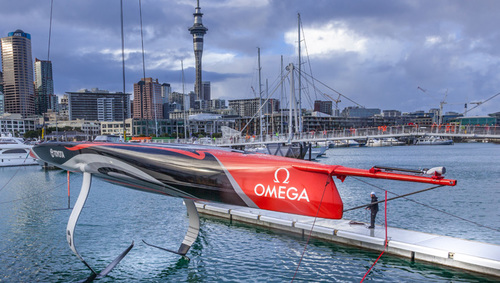 Accurate is proud to be the Measurement Supplier to Emirates Team New Zealand and last week our Directors had the privilege of attending the launch of the latest single hull `boat' and with the hi-tech tilting foils it looks more like an aircraft. Philip Stickland commented 'that It's a work of art. It's going to be an exciting ride.Grant Dalton asked for rain for the launch and he got his wish. I was surprised he wanted rain as it made for a cold and wet occasion, but when I asked - why? it turns out they are a superstitious lot and as it rained when they launched the first boat of the last series which was successful, they thought it would be a good omen. A great meeting of traditional Maori blessings, Champaign christening and a toast.
A privilege to be associated with this fantastic organisation.
NZ Concrete Contractors Association Conference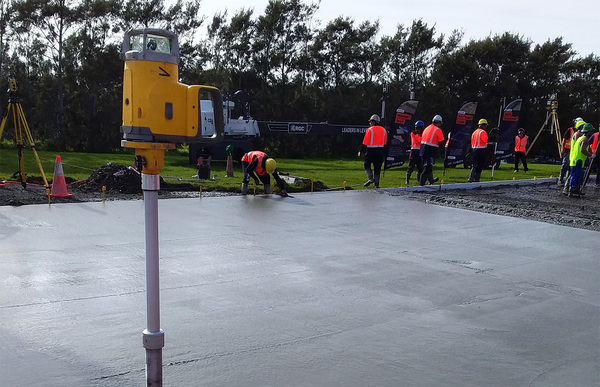 This past Saturday, Accurate was involved in the NZ Concrete Contractors Association's annual conference held at the Sudima hotel and the Villa Maria winery. With approximately 150 people in attendance, it was a great turn out. Michael Stickland presented the C-Thru unit which is the most advanced concrete scanner on the market. It turned out to be quite a popular piece of technology amongst conference-goers.
An impressive demonstration was done throughout the day where we saw an entire concrete slab created from start to finish, with the use of an Accurate Instruments Spectra Precision GL622 high precision dual grade laser. Attendees were able to see the pouring process, the look of different concrete mixes and multiple levelling & finishing techniques.
Accurate is proud to have had the chance to be a part of this years conference, and we are already looking forward to the next one!
2019 Fieldays has come and gone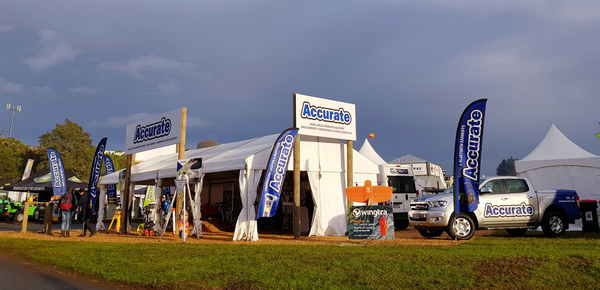 For an event with such a long build up, it seems to simply motor by!
Another successful year for Accurate with the updated technology and equipment on display from Spectra Precision, Pearpoint, PLS and Radiodetection, well received by the visitors to the stand. And we sold lots too!
And the weather gods behaved – not too cold, not too windy, we avoided the rain and we had a traditional Mystery Creek foggy day to remind us where we were!
If you didn't visit Fieldays and wish to learn more about the new equipment on display, visit Pearpoint, PLS, Radiodetection and Spectra Precision products."
IDS GeoRadar Stream C Advanced Underground Utility Mapping
Accurate have recently been out and about demonstrating and conducting a survey utilising the advanced Stream C underground utility mapping solution for contractors Subsurface Detection and consultants Envivo.
"Our Stream C data sets are some of the best in the world, and our job was to provide more detail to a survey previously undertaken using secondary GPR units. We not only completed the survey in half the time, but provided further insights and specifics pertaining to the underground area". - Elle Archer, Accurate's trained Radar expert.
Data is key and so are efficiencies for return on investment technologies like the Stream C.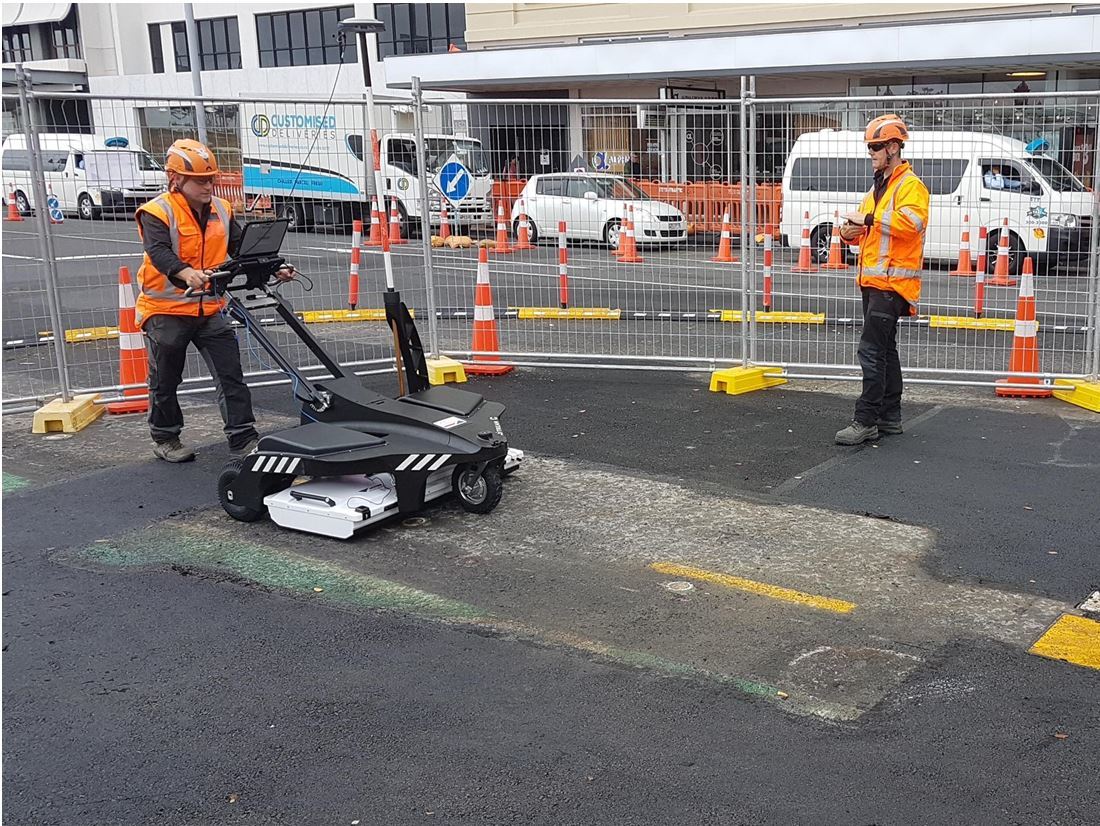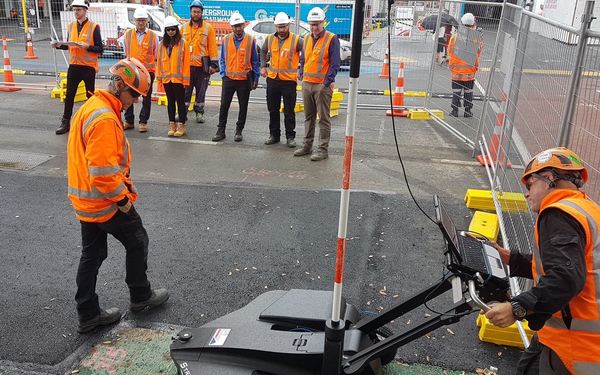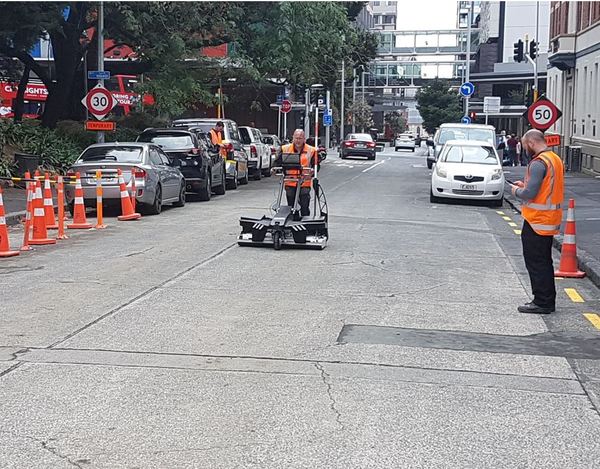 Phased Array Technology Demonstration by Olympus NZ
08th December 2018.
This week Jono Millar from Accurate attended the Olympus Phased Array Technology Demonstration, at their headquarters in Albany, Auckland.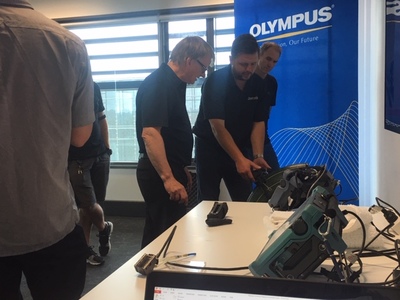 One of the key products at the demonstration was the new HydroFORM semiautomated phased array solution for corrosion inspection. The HydroFORM is designed as the best inspection solution for the detection of wall-thickness reductions due to corrosion, abrasion, and erosion.
To learn more about this product, contact Accurate or visit https://www.olympus-ims.com/en/corrosion-solutions/hydroform-rexoform
CO2 vs. CO? What is the difference?
In our ever-advancing world, it becomes increasingly important to understand the basics of the environment around us. The gases you are measuring is even more important because of the difficulties associated with measuring "each" gas.
The most important delineation we must make with customers is the difference between Carbon Dioxide (CO2) and Carbon Monoxide (CO).
Many people believe the two gases to be the same thing and often are confused because both are advertised as "silent killers".You can't hear, smell or see them, but these gases are both extremely hazardous; and understanding their differences is vital.
How the gases are produced?
CO2 is a naturally occurring gas. It forms from processes like burning fossil fuels, fermentation, decomposition of organic matter, and even human respiration.
CO on the other hand, is entirely man made and does not appear naturally in our atmosphere like CO2.
You will find that CO occurs most often due to the incomplete combustion of fossil fuels like gasoline, oil, and coal.
While both can be found in the work place, or even at home, knowing where concentrations or leakages could occur is very important to one's overall health and safety.
Flammability
CO can be a flammable gas in higher concentrations and devices to measure carbon monoxide in these concentrations; are normally designed to be explosion proof.
CO2 is a non-flammable, inert gas with no explosive properties.
Deadly Concentrations
Worksafe lists danger levels for CO starting at 25 ppm, and for CO2 starting at a 5,000 pm time weighted average.
Therefore, there is a need for respective sensing technologies and monitoring devices in order to detect them.
CO & CO2 Applications
Typical CO emissions are found near cars, on motorways, in service/repair shops, parking garages, and near gas fired furnaces and boilers.
Common CO2 emissions are found in breweries, welding, food packaging, and industrial off-gassing.
Because CO2 and CO are commonly lumped together many people believe you can monitor both gases together, yet this is another false statement.
Carbon Monoxides molecular weight is 28 meaning that you will find the gas somewhere between the middle to the top of a room. Carbon Dioxides molecular weight is 44.1 meaning that you will find the gas collecting near the floor. Sensors need to be mounted at the appropriate heights to do their work.
Symptoms for both gases to arm yourself in the event of an emergency.
Typical symptoms of CO2 exposure include: decreased focus, cotton/dry mouth, disorientation, narrowed field of vision, increased heart rate, sweating, fatigue, muscle tremors, and shortness of breath.
CO exposure symptoms include: headache, dizziness, weakness, upset stomach, vomiting, chest pain, and confusion.
Regardless of whether you work in any industries mentioned above, leaks and over exposure to these gases can occur around you each and everyday.
Being able to prevent potential injuries from occurring is the best preventive first step you can take.
This text is adapted from CO2meter Blog dated 17/01/2019


Ground Penetrating Radar (GPR) used to uncover evidence of a mass Pā site
Ground Penetrating Radar (GPR), has been used in various industries in New Zealand to identify and locate services and objects underground but also highlight the possible structural and geotechnical integrity of soil and ground materials
These instruments provide an increased level of accuracy, which has been proven in industry applications such as:
Utility Location and Survey
Geotechnical Layer Analysis
Pavement Analysis
Bridge deck investigation
In recent years, the need for GPR technology has grown significantly - and instruments such as the Opera Duo and Stream C from IDS Geo-Radar have been developed to provide 3D mapping of underground utilities and ground structures.
Ground Penetrating Radar can detect in a variety of media (ground) including rock, soil, ice, fresh water, concrete, wood, anything non-metallic. It can detect objects, changes in material, and voids and cracks.
A recent example of GPR being used to identify what is underneath the surface, comes from a government agency in Tauranga. Surveyors in the area, have been using GPR technology in their search for usable land to build on. GPR findings uncovered evidence of a mass Pā site, under the land they hand planned to build on.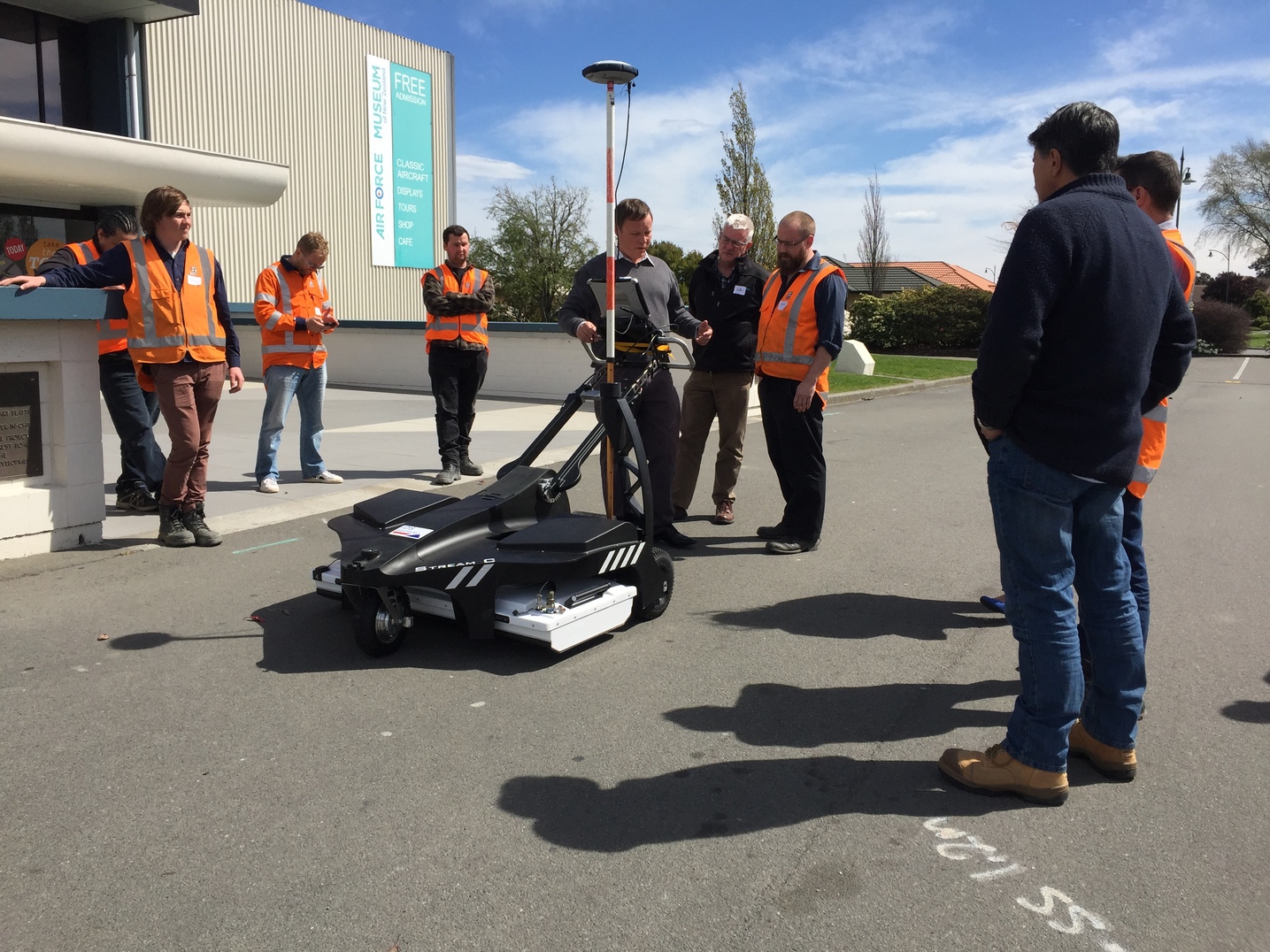 Last year, Accurate Instruments worked with IDS GeoRadar on the launch of the Stream C into New Zealand. Here is Mark Bell from IDS and local contractors, locating underground services.
For more information on GPR in New Zealand, please contact sales@accurate.kiwi