SERVICING, CALIBRATION & CERTIFICATION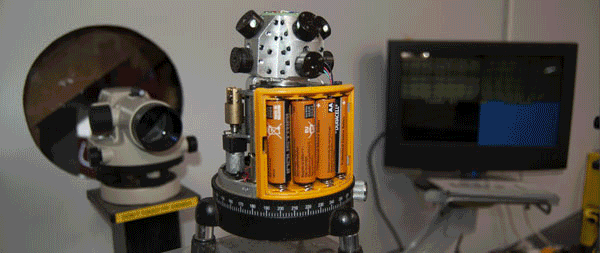 At Accurate, our industry and manufacturer trained service technicians offer a wide range of professional and trade industry repairs, support, quality control/assurance for;
Laser levels
Portable gas detection
Total stations, theodolites and optical levels
Confined spaced entry tripods, davits, winches and blocks
Harnesses and lanyards
Moisture meters and hygrometers
Clegg soil Impact testers
CCTV Pipe Inspection pushrod and tractor cameras
Underground cable location equipment
Sound level meters
Accurate are an official manufacturer approved service agency within New Zealand for;
IKAR confined space and height safety tripods, davits, blocks and rescue winches
Pearpoint CCTV pushrod and tractor camera systems
IDS GeoRadar Ground Penetrating Radar
Pro Shot, PLS and Spectra Precision laser levels
MSA portable and fixed gas detection systems
Trotec dehumidifiers, fans and moisture meters
Radiodetection cable and utility locators

WHY IS SERVICING, CALIBRATION & SUPPORT SO IMPORTANT?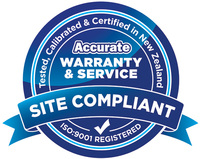 A lot of gas detection, confined space entry, leveling and surveying equipment available in stores and online, has not been tested, calibrated or certified in New Zealand. Some of the key pieces of safety equipment like tripods, blocks and gas detectors are not tested, repaired or certified to the manufacturer's guidelines - an enormous risk to workers!
Alot of laser leveling equipment has been delivered to big box retailers and timber merchants often with little or no service, parts and backup available. Many unsuspecting buyers are unaware of this.
Would you buy a brand new car without a WOF? Would you build a brand new house or commercial building with uncalibrated, out of level instruments? The majority of New Zealand's major construction firms now only allow certified approved equipment to be used on their projects.
At Accurate Instruments, we calibrate and certify our Laser, Survey and technical Safety Instruments before you get them. On many of our products, we often perform QA and testing in line with local and international requirements.
Our Service Technicians provide the backup and support of our products, with calibration and repairs of our instruments when required. We have the computer software programs, specialised tooling, collimator jigs and baselines that allow us to test, calibrate the surveying equipment, all within a short time period.

SHOCKWATCHES
What is a Shockwatch? This is a compact sensitivity indicator fitted to a product that can detect an impact. A Shockwatch turns red with excessive impact. How often is your equipment knocked around and you don't know about it? Most highly accurate leveling instruments are fitted with a shockwatch, this will indicate whether an instrument has been mistreated or dropped.

PARTS
In this day and age, many instruments sold do not have parts available. Buy it, use it, throw it away. Many of the products Accurate Instruments represent and supply have a wide range of spare parts available. Due to this, and a never ending demand from industry to repair equipment, Accurate has one of the largest parts inventory in New Zealand.

BACKUP EQUIPMENT
Due to the large diversity of product Accurate supplies, we also field an extensive backup fleet to aid in keeping you, the customer, operational, when your equipment is with us for servicing, calibration and certification. This avoids costly downtime. With many of our instruments and safety equipment such as laser levels, gas detectors and safety tripods/winches, this backup equipment is FREE of charge for use, if it was purchased by you from Accurate Instruments*. *Note: Not all equipment is free of charge, does not apply for Wholesalers or on-sold equipment.
WARRANTY
Accurate Instruments is the agent in New Zealand for a number of brands of products and these are covered by various length return to base warranties. These warranties often require approval from the manufacturer, which can often see approvals within 24-48 hours. Warranty periods typically extend from 1 to 5 years, depending on the manufacturer.

CUSTOMER SUPPORT/BACKUP
With our vast experienced and trained team, we offer full technical support, advisory and assistance on the varying facets of operation, theory and fault finding. Wherever possible, we endeavour to aid in problem solving via phone or email, to eliminate the downtime of equipment that may need to come into our service centres.
Click here to visit Our Industry Training & Education Department page to learn more on what industry courses and training is available. Click here to contact one of our Service Centres

SENDING IN EQUIPMENT FOR SERVICE
Accurate Instruments inwards goods department, process and manage the receiving and dispatch of serviced equipment. We record all inwards equipment that requires service and calibration and log track and trace ticket numbers for returning equipment. Our logistics team ensure correct use of sustainable packaging to protect your equipment for it's safe return to you. When sending your equipment in for service and calibration, you accept our Terms and Conditions. Click here to download these.