Servicing & Calibration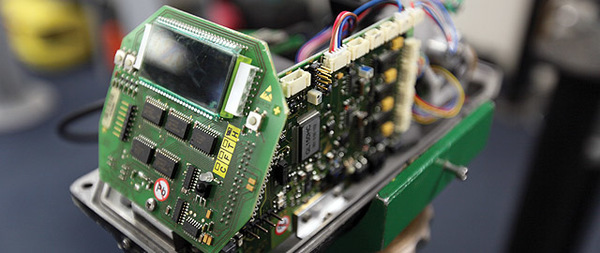 Accurate Instruments has two Calibration, Testing, QA & Service Centres in New Zealand, located in Auckland and Christchurch.
The well established Calibration and Service centres offer a wide range of professional and trade industry repairs, support, quality control/assurance for;
Laser levels
Portable gas detection
Confined spaced entry
Height safety, tripods and winches
Moisture meters and hygrometers
Total stations, theodolites and optical levels
Compaction Soil testing equipment
CCTV Pipe Inspection cameras
Rebar location and Concrete assessment
Underground location and Leak Detection equipment
Infrared thermal imaging cameras
Both the Auckland and Christchurch branches offer factory/manufacturer trained technicians as well as industry recognised NDT Non Destructive Testing and Level1 Thermography support officers.
Why is Servicing, Calibration & Support so important?
A lot of leveling and surveying equipment available in stores and online, has not been tested, calibrated in New Zealand. This equipment has been delivered to the retailers, resellers and direct buyers, often with little or no service, parts and backup available. Many unsuspecting buyers are unaware of this.
Would you buy a brand new car without a WOF? Would you build a brand new house or commercial building with uncalibrated, out of level instruments?
The majority of New Zealand's major construction firms now only allow certifiied approved equipment to be used on their projects.
At Accurate Instruments, we calibrate and certify our Laser, Survey and technical Safety Instruments before you get them. On many of our products, we often perform QA and testing in line with local and international requirements.
Our Service Technicians provide the backup and support of our products, with calibration and repairs of our instruments when required. We have the computer software programs, specialised tooling, collimator jigs and baselines that allow us to test, calibrate the surveying equipment, all within a short time period.
SHOCKWATCHES
How often is your equipment knocked around and you don't know about it? Most instruments are fitted with a shockwatch, which is a good indicator of whether an instrument has been mistreated or dropped. Shockwatchs turn red with excessive impact.
PARTS
Our service departments carry a wide range of spare parts to service our product range. Other parts may be available to service your instrument.
LOAN
If you purchased an instrument direct from an Accurate Instruments Trade Branch or sales team member, we can provide a loan unit if needed while your instrument is being serviced. This helps reduce the downtime to you, the operator as well as eliminating the costly exercise of hiring an instrument whilst your's is repaired.
WARRANTY
Accurate Instruments is the agent in New Zealand for a number of brands of products and these are covered by various length return to base warranties. Warranty periods typically extend from 1 year through to 3 years, depending on the manufacturer.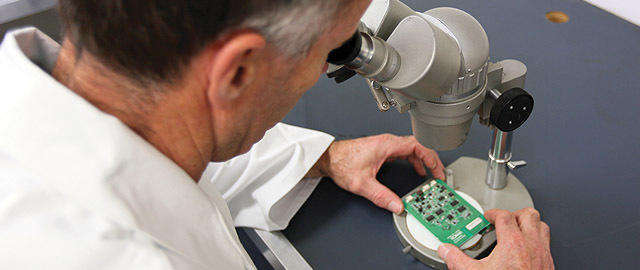 CUSTOMER SUPPORT/BACKUP
With internationally trained experts in the fields of NDT Non Destructive Testing, Thermography and Surveying/Leveling, Accurate Instruments have various support and backup options available to users. Email, phone and/or site support options are available on a variety of products.
PRODUCT TRAINING
From laser levels to infrared cameras, cable & fault locators to rebar cover meters, Accurate Instruments have a team of industry recognised trained and experienced staff, capable of providing the product training required on the operation of our equipment.
From laser levels to theodolites, moisture meters to temperature pyrometers, Accurate Instruments strives to meet the market with trade quality reliable instruments.
Click here to contact one of our Calibration Service Centres