Partners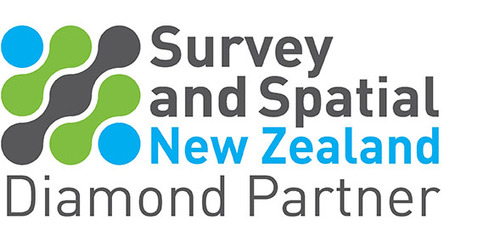 Accurate Instruments is proud to be a Survey and Spatial New Zealand Diamond Partner.
Survey and Spatial is a professional body for surveyors and spatial professionals in New Zealand.
In 2018 the organisation rebranded and renamed, from it's formerly recognised NZIS (New Zealand Institute of Surveyors) title.
The new name builds on the proud history of the organisation and encourages better collaboration, diversity and engagement in the future.
Their aim is to expand, enhance and support the professional skills available to our communities in the surveying and spatial sectors.
Rebecca Strang quoted in August "Our members are very diverse and make important contributions to the built environment. Working together helps us all remain at the cutting-edge of technology and retain relevance. There are outstanding opportunities ahead as we continue to celebrate our role as professionals that create better communities throughout New Zealand"..
Survey and Spatial New Zealand is a non-profit organisation that protects and promotes the interests of surveying and spatial professionals. They advocate for members and professionals involved in the spatial sector including surveying, land development, resource management, civil engineering, positioning and measurement, cadastral, hydrographic surveying and spatial science interests.
To learn more about the Survey and Spatial New Zealand (formerly NZIS), view the following link;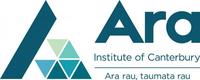 Institute of Canterbury
Ara Institute of Canterbury is a vibrant, progressive, government-funded tertiary institute providing world-class, tertiary-level education throughout the Canterbury and wider regions.

Formed from the merge of CPIT and Aoraki Polytechnic in 2016, ARA is now one of the largest institutes in New Zealand.
Accurate Instruments have partnered with Ara to provide courses for those working in industry. Courses have been developed for industry to promote compliance of industry practice, which refers to the ability to work unsupervised, demonstrating knowledge and skills that reflect the productivity, uniformity, finish quality, interpretation of results, and material economies currently accepted within the industry.
To learn more about ARA, view the following links;

IPI Industrial Precision Instruments Pty
IPI is a reputable consultancy, sales and training organisation based in Melbourne, Australia.
As one of the key training partners for the Infraspection Institute, IPI undertakes all the various professional certified level training courses in Infrared Thermography across the South Pacific, into Asia, Africa and in the United States.
From professional thermographers to Building Inspectors, their Predictive Maintenance courses are designed to provide you with the skills you need to perform your surveys with confidence, competence and most importantly, results. The large range of courses includie certification courses, workshops, refresher courses and online distance learning and flexible learning courses to meet the wide and varied needs of our customers.
For over 20 years, IPI has provided expert Predictive Maintenance services, including training, sales support and professional consultancy to industry.
All IPI trainers are certified with international and local certification bodies, with decades of in the field experience.
To learn more about IPI, view the following links;