Partners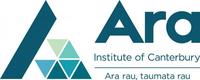 Institute of Canterbury
Ara Institute of Canterbury is a vibrant, progressive, government-funded tertiary institute providing world-class, tertiary-level education throughout the Canterbury and wider regions.

Formed from the merge of CPIT and Aoraki Polytechnic in 2016, ARA is now one of the largest institutes in New Zealand.
Accurate Instruments have partnered with Ara to provide courses for those working in industry. Courses have been developed for industry to promote compliance of industry practice, which refers to the ability to work unsupervised, demonstrating knowledge and skills that reflect the productivity, uniformity, finish quality, interpretation of results, and material economies currently accepted within the industry.
To learn more about ARA, view the following links;

IPI Industrial Precision Instruments Pty
IPI is a reputable consultancy, sales and training organisation based in Melbourne, Australia.
As one of the key training partners for the Infraspection Institute, IPI undertakes all the various professional certified level training courses in Infrared Thermography across the South Pacific, into Asia, Africa and in the United States.
From professional thermographers to Building Inspectors, their Predictive Maintenance courses are designed to provide you with the skills you need to perform your surveys with confidence, competence and most importantly, results. The large range of courses includie certification courses, workshops, refresher courses and online distance learning and flexible learning courses to meet the wide and varied needs of our customers.
For over 20 years, IPI has provided expert Predictive Maintenance services, including training, sales support and professional consultancy to industry.
All IPI trainers are certified with international and local certification bodies, with decades of in the field experience.
To learn more about IPI, view the following links;
http://www.ipi-infrared.com.au/infrared-training/