Partners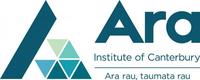 Institute of Canterbury
Ara Institute of Canterbury is a vibrant, progressive, government-funded tertiary institute providing world-class, tertiary-level education throughout the Canterbury and Waitaki region.
Accurate Instruments have partnered with Ara to provide courses for those working in industry. Courses have been developed for industry to promote compliance of industry practice, which refers to the ability to work unsupervised, demonstrating knowledge and skills that reflect the productivity, uniformity, finish quality, interpretation of results, and material economies currently accepted within the industry.

New Zealand Institute of Surveyors
NZIS is a professional body for surveyors and spatial professionals in New Zealand. Their aim is to expand, enhance and support the professional skills available to our communities in the surveying and spatial sectors. NZIS promote ethical professional conduct amongst members and represent public interest, while raising public awareness of knowledge, skills and experience.
Accurate Instruments is proud to be an NZIS Diamond Partner

IPI Industrial Precision Instruments Pty
IPI sells most of the major brands you know and at Accurate we talk to you specifically about your application and how you intend to use the instrument to determine which products will meet your requirements. In most cases you will have the choice of several models and brands to choose from.
For those who are unsure or ill-equipped to make the decision by themselves we suggest undertaking quality training before making a purchase. You may also want to seek the personal opinion of one of our qualified and experienced sales staff.