INDUSTRY TRAINING AND EDUCATION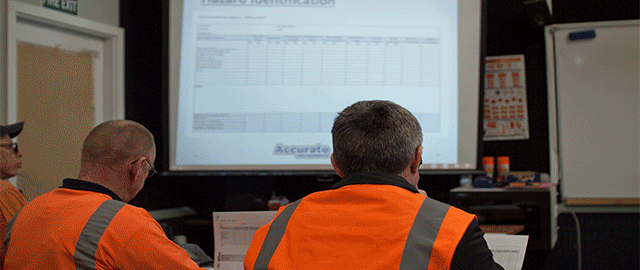 As Industry leaders, our goal is to provide training programmes across a wide variety of fields, focussing on Cable & Utility Location, GPR Ground Penetrating Radar, Moisture Inspection and Site Levelling and Setout.
For over 10 years, Accurate has delivered it's courses to the NZ market.

We endeavour not only to supply our clients with first class service, products and after-sales care but we also strive to provide a high level of industry training and knowledge, needed to ensure exemplary practice on site.
Through our training and education centres, along with our academic and industry partnerships with Ara Institute of Canterbury, we aim to promote compliance of industry practice, which refers to the ability to work unsupervised, demonstrating knowledge and skills that reflect the productivity, uniformity, finish quality, interpretation of results and material economies currently accepted within the industry.
Accurate Instruments training courses are made up of shared global industry information sourced from industry practitioners, specialists, instrument manufacturers and recognised training establishments. This wealth of information has been gathered and compiled by our own company specialists and composed for delivery at NZ Industry level.
Our ultimate goal is to assist in raising the standards of onsite practice all over New Zealand through education, specialised training, service, support and quality instrumentation.
Accurate Instruments Industry Training and Education can currently offer Stage One Product training right through to Stage Four Product, Theory and Practical Certificate of Attainment courses. Course are run throughout the year and we can customise courses to suit your needs.
WHY IS TRAINING SO IMPORTANT AND WHY ACCURATE?
Other companies offer handover training, what makes Accurate different?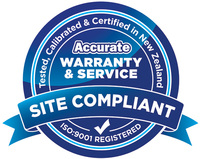 SAFETY, RISK AND COMPLIANCE
Compliance and Risk are two of the key drivers in having operators correctly trained, by recognised New Zealand entities.
Many of New Zealand's top infrastructure and civil companies have enrolled and educated their key staff with Accurate for these reasons.
Industry bodies, government and standards also require training of the user and/or company to operate with segments of the economy.

Our training material focusses on the core understanding of sciences and fundamentals, and highlighting the areas of risk to the operator.
By increasing the knowledge of the user, we in turn promote correct safe operation of use of the equipment in industry segments of high risk.
Every worker has the right to go home safe each day. By training them on how to utilise equipment correctly, avoid hazards and manage risk, we can do our part in transferring our knowledge.
ACCREDITATION
Not a lot of course material is regularly and easily available for training within NZ, on highly technical equipment.
This is why Accurate has developed course material in conjunction with the international manufacturers and partnered with recognised tertiary institutes like ARA Canterbury, to provide the required accreditation for the industry.
Students undertake an exam at the completion of some of the courses, with a pass providign them with attainment and accreditation.
KNOWLEDGE AND COURSE DELIVERY
Alot of the inspection, detection and locating equipment sold by Accurate today is not only high performing, but carry's a technical element to it.
Understanding the correct operation of the equipment is key to achieving the desired results. Unlike consumer retail technical products, the end user will rarely find YouTube "how to" or "unboxing" videos covering these instruments and machines.
Accurate's technical trainers and advisors have the skill, knowledge and know-how to deliver the practical and founding science training course material to you, aiding you in knowledge and operation in the field.
For more information on courses, pricing and availability please contact our Industry Training and Education Department.

KEY TRAINING CONTACTS
Jackie Henare - Head Of Department
DDI Phone: 021 611 613
Email: training@accurate.kiwi

Bill Gyde - Technical Trainer
DDI Phone: 021 241 4097
Email: bill@accurate.kiwi

David Openshaw - Technical Trainer
DDI Phone: 027 880 2233
Email: david@accurate.kiwi