INDUSTRY TRAINING AND EDUCATION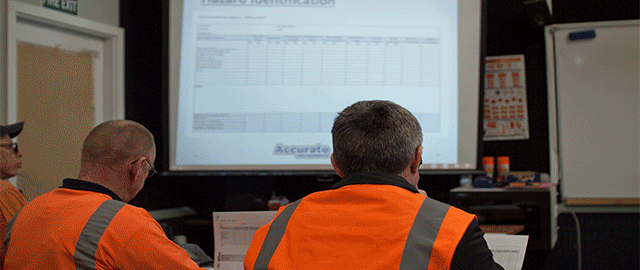 As Industry leaders, our goal is to provide training and education programmes across a wide variety of fields, focussing on Cable & Utility Location, GPR Ground Penetrating Radar and Site Levelling.

We endeavour not only to supply our clients with first class service, products and after-sales care but we also strive to provide a high level of industry training and knowledge needed to ensure exemplary practice on site.
Through our training and education centres, along with our academic and industry partnerships with Ara Institute of Canterbury and IPI Australia, we aim to promote compliance of industry practice, which refers to the ability to work unsupervised, demonstrating knowledge and skills that reflect the productivity, uniformity, finish quality, interpretation of results and material economies currently accepted within the industry.
Accurate Instruments training courses are made up of shared global industry information sourced from industry practitioners, specialists, instrument manufacturers and recognised training establishments. This wealth of information has been gathered and compiled by our own company specialists and composed for delivery at NZ Industry level.
Our ultimate goal is to assist in raising the standards of onsite practice all over New Zealand through education, specialised training, service, support and quality instrumentation.
Accurate Instruments Industry Training and Education can currently offer Stage One Product training right through to Stage Four Product, Theory and Practical Certificate of Attainment courses. Course are run throughout the year and we can customise courses to suit your needs.
For more information on courses, pricing and availability please contact our Industry Training and Education Department.