Our Manufacturers and Suppliers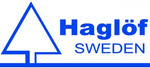 Haglöf offers quality products for the forestry and consultancy industries, designed to improve accuracy and efficiency in your field measurement work. With a world renown range of clinometers, hypsometers, callipers and borers, Haglöf is one of the market leaders in forestry measurement.
---

Honeywell Industrial Safety incorporates a vast range of products and brands that are part of the the multi-national Honeywell corporation.
Focussing on personal protection and technical safety equipment, brands include Howard Leight for hearing protection, Sperian for safety eyewear, Miller for height safety and North for respirator.
Honeywell has one of the largest technical and PPE safety equipment available in New Zealand.
---

IDS is a world leading provider of high-tech solutions, geo-radar and locating equipment in engineering and civil market sectors. IDS Ingegneria Dei Sistemi is headquartered in Pisa, Italy with offices in six countries around 500 employees worldwide with experience and expertise in the most sophisticated technologies. IDS's roots date back to 1980; over the past 30 years the company has evolved and grown without losing its tradition. IDS GeoRadar products are represented, supported and backed up in New Zealand by Accurate Instruments.
---

IKAR GmbH has a long and successful tradition in the innovation, development and production of personal fall protection systems.
Founded in 1978 IKAR has become one of the strongest manufacturer of safety devices worldwide.
The wide range of products include confined space entry tripod's, recovery winches and blocks, fall arresters, harnesses and davit arms.
Since 2006, IKAR GmbH has had the quality management system ISO 9001: 2008 in place which provides customers with the best possible solution in a constantly controlled quality environment.
---

Founded in 1972, MOBA Group specialises in state-of-the-art laser technologies and 2D/3D machine control expertise.
In 2018, the MOBA Mobile Automation Australia PTY LTD arm of the group was established after the acquisition of MCE Lasers, a well known laser company in Australia established in 1981.
With the portfolio of boom mounted receivers from MCE and strong portfolio of machine control systems from MOBA Mobile Automation AG, years of experience in automation technology, distinguish us globally as recognised experts in development, production identification and flexible software solutions.
---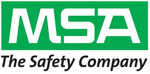 Established in 1914, MSA Safety is the global leader in the development, manufacture and supply of safety products that protect people and facility infrastructures. Many MSA products integrate a combination of electronics, mechanical systems and advanced materials to protect users against hazardous or life-threatening situations.
MSA's core products include portable gas detection instruments, fixed gas and flame detection systems, self-contained breathing apparatus and industrial head protection products.
---

James Instruments Inc. is a leading manufacturer of non-destructive test equipment for construction materials. Specifically, James Instruments design, manufacture and sell advanced equipment to test concrete, ceramic, wood, and other coarse grained materials. James Instruments supply the instruments that: measure strength, both compressive and tensile, locate rebar and other objects in concrete and masonry, determine density and analyse materials ultrasonically, analyse corrosion and, finally, determine moisture in concrete and other construction materials.
---

Nikon surveying equipment is a joint venture between the world renown Nikon Corporation and Trimble Navigation, aimed to address the global optical surveying requirements in the construction markets.
The company focuses on the design and manufacture in Japan of optical and mechanical total stations, theodolites and automatic dumpy levels.
---

Olympus Corporation is an international company specialising in optics, electronics and precision engineering. Leading edge testing technologies include remote visual inspection, ultrasound, phased array, eddy current, eddy current array, X-ray fluorescence and optical metrology. Olympus supply reliable, economical systems globally that enhance safety, security, quality and productivity with the development of new technologies, products, and services that offer the best solutions to customers' needs.
---
Pearpoint have a long history with CCTV camera inspection equipment for the plumbing and drainage industries and are recognised as one of the world leaders in pipe inspection systems.
Their range of products are designed for pipeline inspection and are used for municipal, industrial, manufacturing, petrochemical and residential applications. Pearpoint mainline tractor systems are amongst the heaviest and most powerful in the industry. Designed to work in the treacherous terrain of active foul water sewers, and in potentially explosive environments they pull the furthest resulting in few interruptions and greater productivity.
---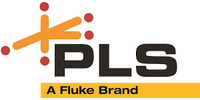 Pacific laser Systems (PLS), founded in California in 1990, design and manufacture laser tools to give builders, interior fitout contractors and ceiling installers, the ability to transfer critical layout reference lines and points for any job site task.
Built by contractors for contractors, PLS tools were developed out of necessity by professional carpenters with over 50 years of experience in commercial and residential interior and exterior layout. In 2015, PLS Lasers was acquired by Fluke Corporation.
---

Primayer, based in the United Kingdom is a global leader in water network management and innovation. Primayer's core business is to facilitate the reduction of wastage and to increase the provision of water, a vital resource for life. Primayer's dedicated in-house research and development team focuses upon the design of new products and technologies providing innovative solutions, with the aim to assist with the challenges faced in water network management.
---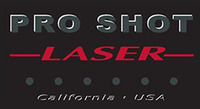 Pro Shot laser systems are designed, built and tested at the factory in San Jose, California.
For twenty-eight years, Pro Shot's precision laser level tools have been increasing productivity and accuracy on construction sites around the world. In New Zealand, they are recognised as one of the top building, construction and grade lasers available combining industry leading features, durability, accuracy and unmatched value.
---

Founded in 1970, Radiodetection, headquartered in Bristol, United Kingdom, is a highly recognised global brand and market leader in the Utility locating and cable avoidance sector.
Manufacturer of the instantly recognisable CAT & Genny cable avoidance locator as well as the advanced RD7100 and RD8100 multi frequency and service locators, Radiodetection's cable test products quickly track sondes, signals and locate problems such as breaks or deteriorating insulation in cables and networks.
---

Spectra Geospatial equipment utilises unique technologies for delivering maximum productivity with optimal efficiency. With convenience and reliability as the foundation of the Spectra Geospatial brand and is backed with the strong technical support that users have come to expect from a quality name in surveying and construction.
As part of the large Trimble Navigation conglomerate, Spectra Geospatial is a long established brand offering a complete product portfolio including Global Navigation Satellite Systems (GNSS), Global Positioning Systems (GPS), optical total stations, data collection hardware, field and office software, as well as a wide range of construction tools.
---
Spectra Precision is the laser levelling and construction & civil surveying arm of Trimble Navigation. With a long history tracking back to the introduction of the first automatic laser level in the 1950's, Spectra Precision construction equipment is an economical choice that utilises technologies for optimal efficiency and is backed with the strong technical support that users have come to expect from a quality name in surveying and construction.
---

Trotec is one of the leading German companies of professional complete solutions in condition monitoring, condition controlling and condition management. With a fleet of products covering commercial dehumidifiers, thermal imaging cameras, ventilation and climate meters, Trotec are especially well known in New Zealand for their range of moisture meters for house inspection. Headquarted in Heinsberg, Germany, Trotec GmBH & Co. KG have several own production sites, research and development departments and company-owned service centres located across the entire globe.
---
Wingtra AG is a company originally founded in Switzerland developing, designing and engineering fixed-wing autonomous drones.
With products such as the WingtraOne, targeted markets include surveying, agriculture, glacier monitoring, and wildlife research. Wingtra undertake research at the Autonomous Systems Lab in Zurich and now have now spread their wings further afield to the USA, China and the rest of Europe.