PROFESSIONAL PRODUCT
EOS Arrow Gold+
The Arrow Gold+ is the world's most advanced multi frequency network ready iOS, Android and Windows Bluetooth GNSS RTK receiver.
The new Arrow Gold+ is the world's most advanced iOS, Android and Windows Bluetooth GNSS sub centimeter RTK receiver.
Providing increased real-time accuracy and advanced connectivity, the Gold+ supports more GNSS signals like L1, L2, L5, GPS, Glonass, Galileo, BeiDou and QZSS.
Built with a mobile workforce conducting data capture and field inspections in mind, Arrow Gold+'s added feature supports the upcoming Galileo High-Accuracy Service (HAS). Moreover, if you work in an area without an RTK network, the Arrow Gold+ offers a 4cm, real-time satellite correction service available anywhere in the world with convergence times as low as 15 minutes.
There are 3 levels of service being: 1) H50 – sub 500 mm accuracy, 2) H30 – sub 300 mm accuracy, and 3) H10 – sub 100 mm accuracy (down to 40 mm). ** Note that H30 and H10 are Dual Frequency Multi Constellation (DFMC) and require a convergence time. The multiplexing capability using the internal Eos Bridge allows for seamless integration of external equipment such as sub surface Radiodetection locators or LTI TP 360B laser range finders.
Affordable and powerful, the Arrow Gold+ is the must-have tool for Surveying, Construction and GIS professionals across the world.

Arrow Gold+ is also compatible with apps like Esri Collector, Survey 123, Field Maps and many other mobile GIS software apps.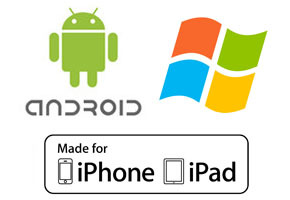 EOS POSITIONING SYSTEMS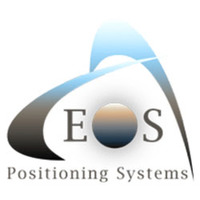 EOS designs and manufactures high-accuracy GNSS receivers for iOS, Android, Windows 7/8/10 and Windows Mobile/EHH devices. The free software utilities and SDK support for all mobile device operating systems allows users to smoothly integrate our GNSS receivers into mobile GIS workflow.
In 2012, EOS designed the first Apple iOS-certified submeter receiver in the world, the iSXBlue II GNSS. The popular Arrow series includes the Arrow 200, the world's first Apple approved iOS RTK GNSS receiver capable of real-time centimeter accuracy.