Supporting our athletes
It is very important for us at Accurate Instruments to support our New Zealand Athletes. 
Giving something back to our stars and their endeavor to take on the world is a large part of what Accurate Instruments is all about.
We are very proud to support Emirates Team New Zealand and Shane Van Gisbergen at Red Bull Holden Racing.
Our customers and our country have passionately followed Emirates Team NZ over many years and a vast many of you tuned in during 2017 to see ETNZ re-capture the America's Cup in Bermuda.
Many of our customers, partners and associates also eagerly watch Shane 
Van Gisbergen in his many racing endeavors, none more so than in the Supercars Championship where Shane was crowned champion in 2016.
It has been an exciting 2017 year watching Shane and other NZ drivers such as Scott McLaughlin, Fabian Coulthard and Richie Stanaway perform at the highest level in this competiton.
These two Icons give our customers, our staff and our country so much enjoyment and Accurate are proud to be supporting these personalities in their chosen endeavors.
Emirates Team New Zealand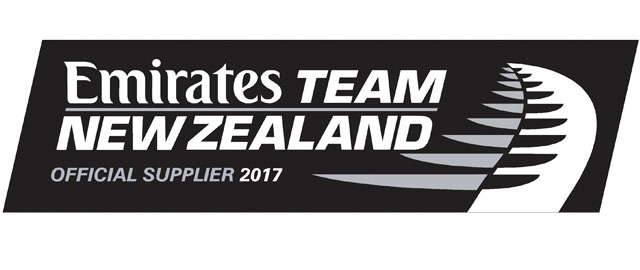 With Sir Peter Blake's 1995 Team NZ securing the America's Cup for NZ for the first time, the arrival of the "Auld Mug" on New Zealand shores opened up a world of opportunities for NZ businesses that were actively involved with NZ's boat building and maintenance scene.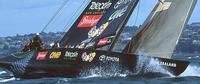 Accurate's association with Emirates Team NZ dates back to the successful defense of the 30th Americas Cup, held in Auckland in 2000.
 Our early involvement started with the supply of measurement equipment for this campaign.

Accurate backed this up with more equipment for the 2003 Cup campaign in Auckland and key personnel were on hand to witness the racing during the 2007 campaign in Valencia, Spain.
For the 34th America's Cup in 2013 and the significant changes in boat design to the AC45 and AC72 wing sail catamarans, Accurate Instruments was recognised as an Official Supplier, supporting Emirates Team NZ with a wider range of measurement testing equipment and in certain cases, assisting with the measurement process.
This continued on during 2015 and 2016 with the development of the new AC50 foiling catamarans for the 35th Cup campaign where Accurate continued to offer our precision equipment and knowledge, assisting in the design and measuring of the AC45 
boat that was tested thoroughly for the new cup race boat.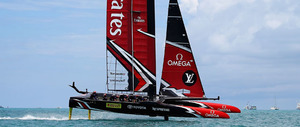 In 2017, most of NZ tuned in to watch Emirates Team NZ in Bermuda, firstly during the Louis Vuitton round robin series and then onto the America's Cup finals against Oracle USA.
And we all saw Emirates Team NZ's unique cycling sailors providing pedal power to control the hydraulics AC50 foiling cat.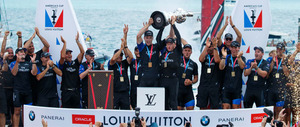 ETNZ had an ace up it's sleeve and the overall performance of the boat, it's crew and its team, on a showstring budget, was world class. This culminated in ETNZ convincingly securing the win in the 35th Americas Cup in dominant fashion.
The cup has come back home!
As a company, we are proud to be associated with one of NZ's most recognised sporting fraternities and are overwhelmed with the performance of the team and eagerly await the 36th's America's Cup back in Auckland in a new class design.
Shane van Gisbergen – Red Bull Racing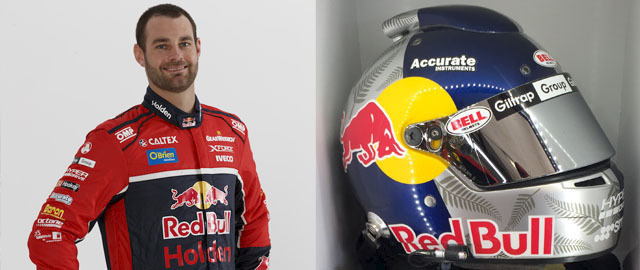 An exciting racing driver to be associated with Shane seems to race anything that moves.
Basically born to drive anything that has either 2 or 4 wheels, his focus and commitment behind the wheel is 2nd to none.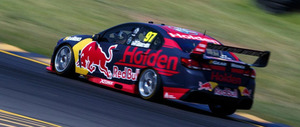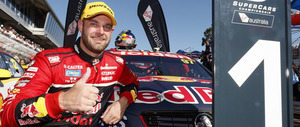 In 2017 Shane is defending his Supercars Championship that he won in 2016 
for the Red Bull Holden Racing Team.

In one of the toughest racing categories in the world, with so many talented and fast drivers, Shane is thick in the battle for the overall lead, being one of 3 kiwi drivers battling it out in the top 5 of the Championship, an enjoyment for many NZ motorsport fans.
With the enduro season of the championship underway, including the iconic Supercheap Auto Bathurst 1000, it is an exciting time to watch for any motorsport fan.

Shane is also taking part in several of the USA based GT WeatherTech SportsCar Championship races during 2017 including the Daytona 24 Hours, Sebring 12 Hours and the Six Hours of The Glen in New York.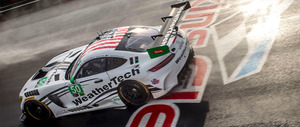 This year sees Shane behind the wheel of the Mercedes-AMG.
In the GT class of motorsport, on SVG's wishlist is to hopefully one day compete at the famous Le Mans 24hour race as well as the Nurburgring 24 Hours.
Definitely bucket list ticks.

But SVG also doesn't forget his NZ roots, making himself available for Tony Quinn's Highlands 101 GT endurance motor race near Cromwell in Central Otago.
2016 was a highly successful year for Shane where, in Supercars alone he took out the Pirtek Enduro Cup, the Jason Richards Memorial, The Armor All Pole award and the overall championship.
Other 2016 successes saw Shane part of a successful GT racing team overseas, including multiple 
entries in the 24 Hours of Daytona competing for McLaren. He also won the 2016 Bathurst 12 Hour in a McLaren while qualifying 
on Saturday he set the fastest ever officially recorded lap of the Mount Panorama Circuit to achieve pole position and then followed it up with the fastest race lap ever.
He doesn't stop there as he has also won the NZRCA IC Off-Road North Island Champs with remote control cars in 2016!
Apart from general support we also provide technology that helps Shane to make sure he gets every little bit out of his car.

To learn more about Shane, view the following links;